The View From Abroad: Three Editors on the Lit Mag Scenes in Ireland, England and the Netherlands
The View From Abroad: Three Editors on the Lit Mag Scenes in Ireland, England and the Netherlands
What are the current publishing trends in your respective countries?
Thomas Morris, Stinging Fly: There seems to be a growth in small, independent publishers and magazines. A result – I'm guessing – of the recession; once the idea of making money/finding real jobs went out the window, people felt freer to start money-losing projects. The Moth, gorse, The Penny Dreadful, The South Circular, Wordlegs, The Bohemyth – these have all been established in the last few years and have unearthed some excellent talent. (Interestingly, those last three journals I mentioned are digital-only.) And in all the cases, it was a matter of one or two determined people putting their head above the parapet and saying, "Alright then, it mightn't put food on the table, but let's give this magazine business a go."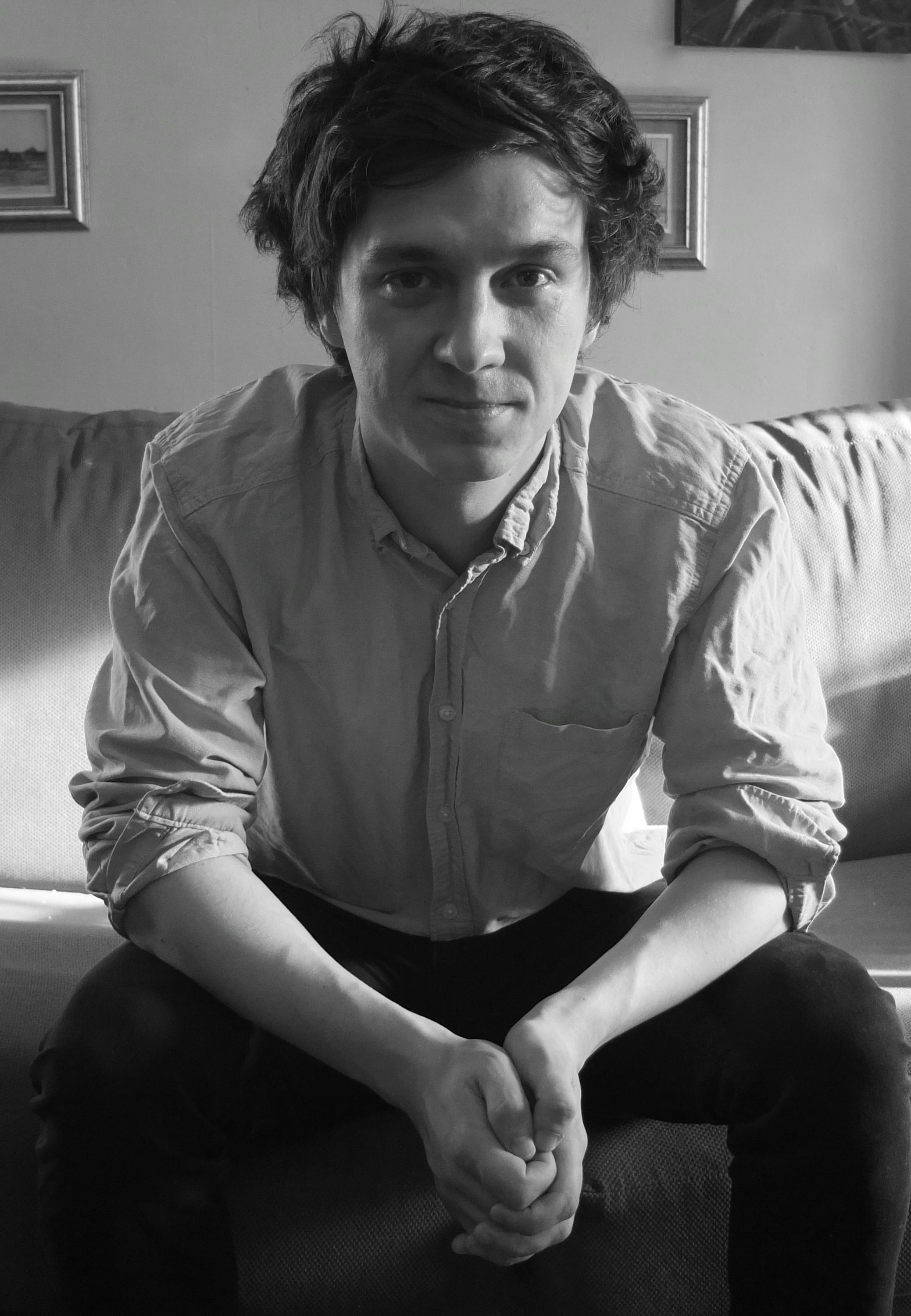 Culturally speaking, writing holds a privileged position in Ireland...
From our point of view, the magazine is a wonderful opportunity to nurture and develop short-story talent. We discover people through The Stinging Fly Magazine then bring particular authors into print through The Stinging Fly Press. Kevin Barry, Mary Costello, and Colin Barrett (who just won the Frank O'Connor short story prize) are all writers who we discovered through the magazine and our short story competitions. Most recently, Danielle McLaughlin (who came to our attention through the magazine) has gone on to publish in The New Yorker, and we're publishing her story collection in 2015. So, readers (and publishers/agents alike) are starting to take notice of the magazines. They're realizing that the lifeblood exists in the small journals, where work is published on merit – and not according to its likelihood of making money…
Megan M. Garr, Versal: We're seeing similar small press growth in the Netherlands too, the "makers movement" being partly behind this. For the Dutch literary community, this has been a welcome development – at least from my point of view. Many more younger writers are involved in the publishing side of things now, whereas five, ten years ago the literary bookshelves here were mostly filled with established, conservative publishing houses. The involvement of a more diverse range of writers, at least in terms of age (because it still remains rather white and male dominated), has also opened up new possibilities for the more experimental Dutch writers. The student community is another place where I'm seeing exciting energy. Even small colleges in small towns seem to be starting literary magazines, and many of these are bilingual (Dutch and English) so that they can reach wider audiences.
The last few years have also seen a growth in festivals and markets around the book, magazine or zine, showcasing not just what is happening here but around the world. The Netherlands may not have hundreds of presses and literary journals and magazines, but it does love to bring them together from distant corners of the globe and put them on display. Facing Pages, the biennial magazine symposium in Arnhem, or the upcoming Zine Jam here in Amsterdam. A lot of these events are organized by designers and artists, where there does tend to be higher levels of investment and funding, and the literary of us get to benefit.
Euan Monaghan, Structo: Same in the UK. About five years ago a lot of literary projects lost financial support from the Arts Council, our national arts funding body. Some went under, but others adapted, and many new and interesting projects have sprung up at all levels. As Thomas said, I don't think any of the current crop of publishers are under any illusions about the potential for financial return, which does bring a real sense of freedom. It's certainly a great time to be a reader of independent books and magazines.
More generally, ebook sales have continued to rise steadily in the UK, and a significant number of the new small presses publish primarily in electronic formats. Amazon has continued its domination in this as in all things, but there is a growing awareness of the need for independence there too, especially in light of recent disputes between the internet giant and mainstream publishers. Publishers of all sizes are still trying to figure out the digital publishing, especially when it comes to tablets, to mixed success.
Have you seen any recent major changes in European publishing?
Thomas Morris, The Stinging Fly: In terms of continental fiction that gets translated into English, it seems to be crime, crime, and a bit more crime. In the UK, meanwhile, agents have too strong a grip over the industry, and the bigger publishers are at the mercy of what's being discovered by the agents. Only a few of the big publishers even read unsolicited work (time=money etc), and that puts them on the back foot, I think. Again, it's the smaller houses that are discovering the new talent. (Though maybe this isn't all that recent a thing.) As for the European magazine world, I—shamefacedly—don't know enough about it to comment.
Megan M. Garr, Versal: Again, the rise in smaller and younger indie publishers, which is happening across Europe. To be honest I don't pay any attention to the big publishers' industry, here in the Netherlands or elsewhere. Versal is a small, independent project and the publishers I'm interested in and follow are also small and independent. And it's exciting to see so many more of them popping up, which means so many more opportunities for poetry and prose that don't conform to the mass market norms.
Euan Monaghan, Structo: The major publishing houses are still trying to adapt to a rapidly changing industry. Constant pressure on their profit margins has provoked consolidation—Penguin Random House makes a quarter of all sales in the UK—and of course many traditional publishers have closed down in the last few years. Many blame ebooks, or the internet more generally, without attempting to embrace digital formats in any meaningful way. This of course gives Amazon an enormous degree of leeway to dictate terms, but at the same time gives young publishers a chance to prove that if good books are available in high quality digital formats, then readers will find them. Frisch & Co. in Berlin understand the nature of ebooks better than almost any other publisher, and they were founded in 2012. The same is true for those who publish paper books: if you have relatively low overheads and don't come into close conflict with Amazon, there is still space in which you can flourish.
How do you use the visual arts in your publications, if at all? Are you open to interstitial submissions?
Thomas Morris, The Stinging Fly: In the early days, the magazine published illustrations and photography, but that seems to have given way to the fiction now (though we do try and commission visual artists and for the covers). I would, however, love to publish more graphic fiction. We gave this a stab in 2010 and the response to it was very positive. Actually, we should probably tell people to submit more graphic fiction, so let this be the first call: SEND US MORE GRAPHIC FICTION.
Megan M. Garr, Versal: Art has been a big part of Versal from the start. We wanted to turn the old dusty literary journal with bad margins and fonts into a book-object, a gallery in pages – and we did. If you've ever seen a page of Versal then you know what I'm talking about. It's a big wall, and we put stuff on it that we like.
There is a similar level of respect of writers here in the Netherlands...The old guard of poets and writers enjoy a kind of national hero status.
Over the years we have published numerous works that play with and cross the boundaries between forms. The very heart of Versal is its between-ness, which you could call interstitial, which we sometimes call translocal, a condition of the work itself at times but often in the work, deeply in the work, in the lines and between them.
Euan Monaghan, Structo: Illustration or photography has featured in every issue of Structo to-date. Sometimes artwork is made in-house, sometimes we use public domain imagery, and occasionally we commission illustrators. Our most recent issue, the first in colour, was also the first in which we worked with one illustrator throughout. It was a great experience, partially because Jade They is an excellent illustrator and very easy to work with, but also because it gave a great consistent visual feel to the magazine. It's definitely something we'll be doing again.
Do you look for a dialogue process when developing an issue?
Thomas Morris, The Stinging Fly: Dialogue is an interesting feature of making an issue. Firstly, in terms of the conversations we have with each other in the office – what do you think of this piece? Do we think it's an achieved work? And then, of course, we have conversations about how to approach an edit for a piece.
But most crucial, I think, is the conversations we have with the contributors. Sometimes, we'll receive work that is very good but which we feel hasn't quite reached its potential – and then it's a question of knowing how to proceed. Should we accept the work and enter an editorial process with the author? Should we send editorial feedback and say we'd like to see the work again (without committing to publish the work quite yet?), or do we ask for them to different work when they have it ready? In some cases, the answer seems obvious, but other times, it takes a good bit of dialogue to work out where the author's at, and where they're trying to go. In our October 2014 issue, there's story from an author who we'd previously given editorial feedback to on three different stories (and multiple drafts). The moment it seemed we were making headway with one story, the author sent another story and it was pretty much good-to-go. All going well, we can go back to the third story now and get it in shape for a future issue.
Megan M. Garr, Versal: You could summarize our editorial process as a consensus of enthusiasm, so yes, dialogue is a major part of developing an issue. The diversity of our editorial team means that editors come at the works from different perspectives and aesthetic standpoints, and the editorial conversation is as much a learning process as it is a dialogue around the work itself. No one person has more say than another, not even me. So there's a lot of empowerment in our team and that makes the dialogues around work really interesting. Everyone has an equal voice and their opinions are valued, even in disagreement. We try to listen for each other's real enthusiasm in a work – that is the basis of every issue, and one of the reasons why Versal has the aesthetic range it's known for.
Euan Monaghan, Structo: Internal dialogue about an issue only really begins once the deadline has passed. We're mostly in our own little bubbles until then, reading and voting. The process is achingly democratic until the short list conversations, where we try to piece together a coherent issue. While we do sometimes have to turn down work if two pieces are very similar, more often than not it feels like the stories and poems are in conversation, reflecting and refracting one another. The running order is our contribution to this: a frame to the conversation. As for dialogue with authors, the most frequent and careful conversations are those between the authors and our copy editor and proof reader. Occasionally we accept stories which we believe would benefit from a higher level edit, but it's never anything too drastic these days, perhaps just some cutting or minor structural work, and we make it clear that we're accepting the piece either way.
What is the climate in your respective country concerning the arts and publishing?
Thomas Morris, The Stinging Fly: Economically speaking, Irish publishing is pretty much dependent on Arts Council funding. And far as I can see, it is actually well supported. Of course, when the recession was deep, Arts funding took a hit, and some sectors did worse than others. It is difficult to operate year-to-year when you can't necessarily forecast the level of funding you'll receive, but that's always been the reality of it, so there's nothing new there.
Culturally speaking, writing holds a privileged position in Ireland, and writers are treated far better than they are, say, in the UK (there's an artist tax exemption scheme in Ireland, for example). Likewise, Irish writers receive a level of exposure that is encouraging – a mid-career Irish writer could expect reviews of their book in the national press, (something that mightn't happen in other countries). On the flip side, there's always a risk that the writers (or at least the dead ones) are going to be co-opted by the State for cultural capital – which can lead to a lot of empty talk, without the actual follow-through of support or sustained attention.
Megan M. Garr, Versal: There is a similar level of respect of writers here in the Netherlands, though that respect doesn't go so far as to offer tax breaks. The numerous literary festivals are usually quite well attended and the old guard of poets and writers enjoy a kind of national hero status. For probably obvious reasons, art, galleries and museums are highly regarded in this country, more so than literary institutions, but being an artist here isn't considerably easier than being a writer. Up into the mid-90s you could receive funding from the government to be a writer or artist, but those times are long gone.
In the early 2000s Amsterdam quietly launched a creative industry campaign, which basically amounts to government-funded gentrification. A lot of creative talent has filtered into these initiatives or is supported by them, though the demographic benefiting is largely white and economically privileged already. The outskirts of the city center are scattered with "broedplaatsen," literally "hatcheries" or "breeding grounds" – old buildings which are rented out at very low rates to artists, often specifically to graduates from the Rietveld or some other art academy, and creative startups. In a way, probably on purpose, these initiatives are also fighting against the long-standing squat culture here, though ironically it was the squat community which first suggested this kind of space reuse and renewal. Much of what has made Amsterdam Amsterdam in the last 50 years has come from this underground, a community that is now fading quickly.
Euan Monaghan, Structo: Arts and publishing remain a huge part of British culture. Many funding organisations haven't yet recovered from the recession, but lack of money never stops artists making art, and the same goes for publishers. I wouldn't be surprised to learn that the number of people who work professionally as artists, writers or publishers is at some kind of high, but I would also suspect that most of those people have another job which pays the rent. It would be fascinating to get some numbers and see for sure.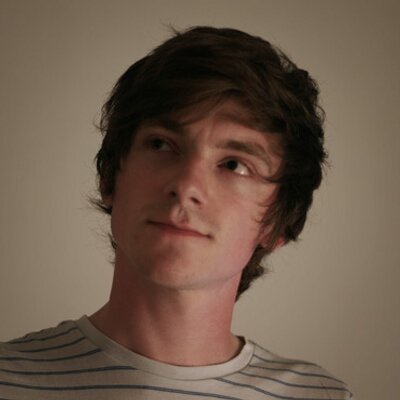 Arts and publishing remain a huge part of British culture. Many funding organisations haven't yet recovered from the recession, but lack of money never stops artists making art.
In terms of regional and international contributions, what are you seeking?
Thomas Morris, The Stinging Fly: Firstly and foremost: excellent writing. In terms of the Irish short story, I'm especially hoping for things that shake it up or take it somewhere it hasn't been before – but we'll take excellence over novelty every time. And we certainly don't prioritize national over international submissions. But, in truth, I often don't know what I'm looking for. And I think we'd be all the poorer if I did. Seek and you will find what you sought. How boring!
Megan M. Garr, Versal: We are most interested in writers and artists who are working between localities, in the many ways that might be defined, and for a great diversity of work in and around this area. Like many journals, we receive an enormous amount of writing from the US; the US "submission culture" is strong and supportive; it is a kind of infrastructure, one that is used by journals here in Europe (Submittable is a good example). This is a pretty unique culture, I think, if you're just looking at the drive and mechanisms "to submit." We are interested in balancing this energy with work from elsewhere in the world, though, through direct connections we make in our travels and in writers' travels to us.
Euan Monaghan, Structo: Contributions to Structo have always been international, and we've never sought anything else. Part of this might be because I moved a lot in the first few years of the magazine, and so never linked in with any particular local scene, but more likely it's because, like most other magazines our age, we've had a strong online presence from the start. More recently we've developed a bit of a focus on work in translation, particularly from minority and less widely spoken languages, and so there is some effort put into getting the word out to those communities, but even these submissions don't take precedence over the rest when it comes to forming an issue. If they are selected, it's because they stand on their own.
What are you hoping to see in terms of submission content? What do you hope to never see again?
Thomas Morris, The Stinging Fly: When I took over the editorship of the magazine, I got drunk on power and wrote a quasi-manifesto. I think it outlines the key things.
But otherwise, I'm hoping to see work that's been properly considered. I sometimes think of it in these terms: let's say we publish your 5000-word short story in our magazine, and a thousand people read that story. And say it takes each person thirty minutes to read your story, well, that's 500 hours of collective time being given to your piece. Is it, therefore, enough to dash off something the day of the deadline?
Of course, sometimes it's nothing to do with the amount of time you've given to the piece – you can spend a thousand hours on a story and never get it right; or you might have a Kafka moment and just write in a fever till 5 in the morning and the piece is superb. Ultimately, however – on the level of form – I think it comes down to that beautiful Truman Capote quote:
The test of whether or not a writer has divined the natural shape of his story is just this: after reading it, can you imagine it differently, or does it silence your imagination and seem to you absolute and final? As an orange is final. As an orange is something nature has made just right.
Megan M. Garr, Versal: Truth be told, we refrain from specifying content, like "we want more cowboy poetry," or "we're looking for your best," or even guidelines for form or style, because in part we have seen so much devastatingly surprising work in so many subjects, and in part because the adjectives "best" or "excellent" are not useful parameters. We highly value those writers who are familiar with our work and our politics, so to speak, but we also want to be surprised and challenged out of our safety zones.
Euan Monaghan, Structo: I'm always happy when a story or a poem brings with it an interesting or unusual perspective, providing an insight into a world that I wouldn't otherwise get the chance to experience. Or perhaps wouldn't want to. In terms of fiction, I often find that the no man's land between genres can be fertile ground for interesting stories. But no matter what the tale or the setting or whatever else, the writing has to be compelling.
As for what I hope never to see again, the easy answer is the scattershot submission. Sent apparently at random, certainly without any consideration for the kind of writing we publish, and more often than not completely ignoring our guidelines, they're a waste of everyone's time. We're getting pretty good at spotting them early at this point; a long list of publications instead of a hello in the covering letter is a common warning sign.
Imagine it's five years in the future; what trends are you hoping to see come across your desk? What about ten years from now?
Thomas Morris, The Stinging Fly: We really don't care about trends. My only hope is that readers (and publishers) continue to value short fiction. Because I am sure there will always be writers, shackled up somewhere, trying to craft the perfect story.
Megan M. Garr, Versal: Five, ten years from now, I'd like to see a small press economy that has evolved into a more self-sufficient, self-powered system. This is maybe not the kind of answer you're looking for? But since I'm not worried about trends either, or THE DEATH OF this or that genre or form or media, it's the health of our community that most comes to mind.
For several years I've been working on a piece about small publishing economics that tries to make some headway into understanding it and propose new ways to navigate it. I hope to publish my findings on this soon, and I hope that this work I've been doing helps forward the conversation around money in our community.
Euan Monaghan, Structo: I'm hopeless at spotting current trends, never mind predicting future ones! I'll take the easy way out and just say I would hope to see more great writing, whether on trend or off.
Thomas Morris is editor of The Stinging Fly, and the devisor and editor of Dubliners 100: 15 New Stories Inspired By The Original. His debut story collection, We Don't Know What We're Doing, will be published by Faber & Faber in August 2015. He lives in Dublin.
Megan M. Garr is the author of The Preservationist Documents (Pilot Books, 2012) and Terrane (MIEL Books, 2015). She edits the literary & arts journal Versal, which she founded in 2002. Originally from Nashville, Megan now lives in Amsterdam, the Netherlands. www.meganmgarr.com.
Euan Monaghan spends his days as a research scientist and his nights as the editor of Structo, the literary magazine he founded back in the mists of 2008.