The Absolute and Only Magical Real Truth About Publishing
The Absolute and Only Magical Real Truth About Publishing
By C. S. E. Cooney
The truth is, I don't really like reading how-to-write articles. When I worked in a bookstore, I'd always shelve the Self-Help books last. Possibly there is some mathematical formula, some Golden Way, some statistically-proven, fool-proof, razzle-dazzle method of writing a thing and getting it published, but I don't know it and doubt I ever will. The one rule everyone seems to agree on is the "butt in the chair" method, wherein you sit down and, you know, write. Then clean it up. Then submit it. Get it back rejected. Clean it up. Submit it again. Submit it one hundred times, and some time in that process, statistics say, you'll end up published. The odds are in your favor.
But it doesn't work that way for everything. I have one friend who's never had a story rejected in her life. (She's kind of a Mozart.) I've another friend who never has to edit her work at all. That's not arrogance on her part. Me, I'm plenty arrogant, but I still have to edit my work. Like, fourteen drafts worth. But she writes more deliberately than I do, and doesn't leave a sentence until that sentence gleams, full-wrought, ready to face down its foes and do some major damage. What she calls a first draft can be compared to my fourteenth draft, and even then, my sentences quake like knock-kneed coquettes and bat their eyelashes at her prose, hoping to be spared judgment.
The way I came to publishing is idiosyncratic, but not as extraordinary as I first thought. In the speculative fiction genre, there is an unofficial agreement to "mentor those as we ourselves have been mentored." Pay it forward, pass it on, as we climb the ranks from apprentice to journeyman to master (if we ever get that far), reach back and give those coming after a hand up. But my way isn't everyone's. I have a friend who never had any writing community to speak of, never showed anyone his early drafts, and he still ended up with a World Fantasy Nomination.
My own journey started with Gene Wolfe.
Throughout middle school and high school I wrote maybe four or five novels. These would be horrid juvenilia, not bright beacons of precocious genius burning to be published posthumously while my mourners wail aloud, "Why was she never acknowledged? Why was she not globally celebrated at the age of fourteen as the unparalleled author of such gems as Dragons, Comets, Stars, and Kings, and lest we forget, The Alfarians of Lithia?!"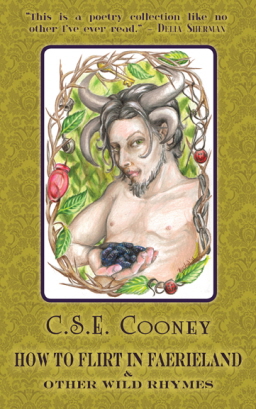 The combination of this informal mentoring, submitting, reliance on beta-readers and writing groups, and networking has all been part of my publishing process.
There is a very good reason juvenilia should remain trunked, buried in files from five computers back that can't be opened with current software, and only taken out at writers' retreats when everyone has imbibed of too much Kraken rum and local brewskies, and the entertainment value of Cards Against Humanity has peaked and paled.
But at age 18, juvenilia isn't juvenilia. It's the Work in Progress. It's the New York Times next bestseller. I thought I was the bee's knees, that my writing was as good as anyone's. I'd be the next Georgette Heyer, only with elves. It'd be great.
Then I met my mentor, Gene Wolfe. He took a look at the first few chapters of the novel in which I was five drafts deep, wrote me a letter, so pointed in its critique and so poignant in its few gracious compliments that my whole perception of my work did a one-eighty. He recommended I start writing short stories. After I'd gotten a few short stories published, said Mr. Wolfe, I'd have enough credentials to present myself to an agent or publisher when I was ready to submit a novel. That's the way it works. Not always, but mostly. It's tried and true.
Gene also took me to my first writing convention. It was there I met the editor of Subterranean Press, Bill Schafer, who ended up publishing "Stone Shoes," which I'd written in a Columbia College class on Fantasy Writing taught by Phyllis Eisenstein. It was my first pro-rate sale.
A few years later, I submitted it to the attention of Erzebet YellowBoy of Papaveria Press, who was beginning a new series of books called Wonder Tales, fairy tales of a certain size and aesthetic. She accepted "Stone Shoes" and its sequel "Oubliette's Egg" as a single Wonder Tale called Jack o' the Hills. My brother and I wrote a song called "Master Jack" to go with the trailer we slapped together. My friend Rebecca Huston did the cover art. I even recorded an audiobook version on a bad microphone in a friend's spare room where I was staying at the time. It was all very exciting.
Erzebet was such a beauty to work with that when I later had the wacky notion of collecting some of my published and unpublished poems into an illustrated book, I went to her first. Thus was How to Flirt in Faerieland and Other Wild Rhymes born.
I don't think I'm a great writer. I have moments when I'm very pleased with myself indeed. I often think my stuff is fun. That's not to say "important" or "groundbreaking," but fun does count for something, and I'm banking on it. What I mean is, I don't think that my submissions alone are what garnered me the publishing credits I do have.
At different writing conventions over the years, I've met several editors who later ended up publishing my novellas, short stories, and poems. When I was younger I tormented myself wondering if they published me only because they liked me personally, or if my work had true merit. People have told me time and again that no editor would publish something bad on the basis of personality. The question has grown less important to me over the years, but I still think matching my public face to my byline never hurt me.
For me the publishing process has been arduous, surprising, frustrating, and splendid. Working with small presses is hard because everything happens so much more slowly than we want them to. Publishers, editors, and authors all overestimate our abilities to get things accomplished by deadline. Most of us can't treat our projects as priorities because we have day jobs that crowd out our art to the periphery. Or, when the writing industry is our day job, it is inevitably jammed with about a hundred other deadlines all jostling for seniority. Communications break down. So do promises.
Everyone says the face of publishing is changing. There are fewer pro-rate markets, all fiercely competitive, but we're seeing a healthy burgeoning of small presses. The self-publishing revolution is still going strong.
The next stage of my own journey will be trying to get my novel, Miscellaneous Stones: Assassin published. Again, there are many ways I could go about doing this. I'll start by going the traditional route – find an agent, a publisher, a contract. But if that doesn't work out, the options are out there if I'm willing to put the innovation and elbow grease into them. The small miracles that this community and its crowd-funding efforts can accomplish will never cease to amaze me.
O wonder!
How many goodly creatures
are there here!
How beauteous mankind is!
O brave new world
That has such people in't!
C.S.E. Cooney is a Rhode Island writer who lives across the street from a Victorian Strolling Park. She is the author of How To Flirt in Faerieland and Other Wild Rhymes and Jack o' the Hills. Her most recent novellas, Martyr's Gem and How the Milkmaid Struck a Bargain with the Crooked One may be found online at GigaNotoSaurus. "Witch, Beast, Saint" the first of her erotic fairytales from The Witch's Garden Series is live on Strange Horizons, with the second story, "The Witch in the Almond Tree," available on Amazon.com. With her fellow artists in The Banjo Apocalypse Crinoline Troubadours, Cooney appears at conventions and other venues, dramatizing excerpts from her fiction, singing songs, and performing such story-poems as "The Sea King's Second Bride," for which she won the Rhysling Award in 2011.