Launching an Online Magazine: Jan Rider Newman & Jessica Roach Ferguson of Swamp Lily Review
Launching an Online Magazine: Jan Rider Newman & Jessica Roach Ferguson of Swamp Lily Review
Interview with Jan Rider Newman and Jessica Roach Ferguson—Editors of Swamp Lily Review
Jan Rider Newman is a native of south Louisiana. Jan earned a Master of Fine Arts degree in creative writing after studying with Robert Olen Butler and John A. Wood. She has published short stories, poetry, and nonfiction and earned prizes for her work as well as grants from the Louisiana Council of the Arts. In another professional life she was a paralegal. Jan publishes and co-edits Swamp Lily Review. She is working on a novel about the Acadian exile. Her website is janridernewman.com, and she blogs at "Beyond Acadia: Reading, Writing, & Living Well" (blog.janridernewman.com).
Jessica Roach Ferguson, born and raised in Texas, is also a long-time resident of Louisiana, is co-editor of Swamp Lily Review and writes for Southern Writers Magazine. She is the author of The Last Daughter, a novella available on Amazon. She worked as assistant editor/writer/photographer for The Times of Southwest Louisiana, and her work has appeared in magazines and newspapers in Louisiana and Texas. She is also the founder of the East Texas Writers Association in her hometown of Longview, Texas; a past president of Bayou Writers' Group in Lake Charles, Louisiana; and founder of their annual Gator Bites publication. Find her blog at http://jessyferguson.blogspot.com.
Interview by Leslie Schultz
You each had separate plans to launch an online literary review, so how did you decide to combine your visions?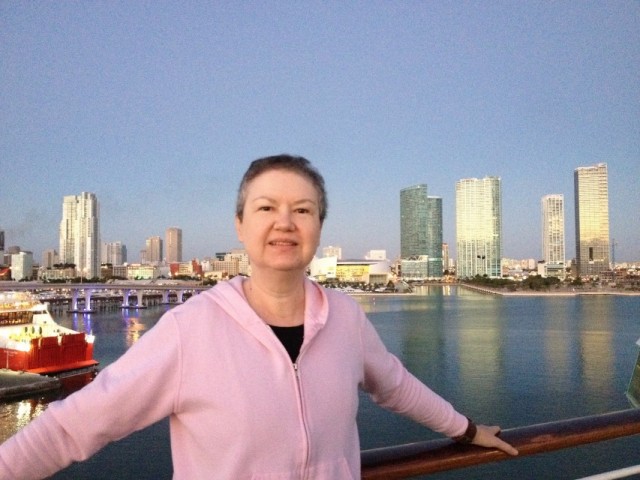 Jan: My teacher and friend, Leo Marcello talked about printing a literary journal back in the late 1990s. The idea excited—I'd almost say infected—me and never went away, like a virus, only a good one.
Jess and I have been friends for many years, and used to belong to a critique group offshoot of our writers' group. One day Jess mentioned someone's idea to start a journal for publishing work from the group. Our reaction was that we were both interested in publishing a literary journal, but not for the group—for ourselves with wider submission policies. I actually have to give a lot of credit for the idea to Jessica, because she said she had been entertaining the idea too. So we dared to say . . . should we? Could we? Our writing styles are very different. We even work in different genres, but our editorial tastes run along similar, though not identical, lines.
Jess: I didn't have actual plans, I just had the fantasy of owning a literary magazine. As far as I was concerned it was just that—a fantasy. It was a nice "place" to visit when I wanted an escape from my writing. I wouldn't have pursued it if Jan hadn't hopped on board. Once we shared our dreams, we prodded each other to actually create Swamp Lily Review. There's something about having a partner that keeps one on the path to success. And, I do consider Swamp Lily Review a success.
Describe the dream: what did you set out to achieve?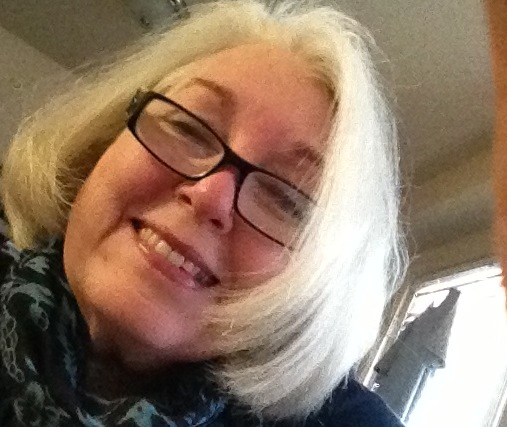 Jess: I'm sure we both had different goals for Swamp Lily Review–our own personal goals. Jan comes from a more literary background while I've been known to chase the markets (something you're not supposed to do), but we share a lot of the same likes. We both appreciate submissions that are well edited and grammatically accurate. I think we've each achieved our goals as far as the physical online journal itself.
I'd love to publish poets, fiction writers, memoirists for the very first time–give them their start. Every time a writer sees his or her name in print, it adds to their confidence as a writer. It's affirmation that they're on the right path with their writing. In a nutshell, I set out to help others get published.
Jan: Between us, Jess and I have a lot of writing and publishing experience and have developed our own sensibilities. As we state on our website: "We are diverse – we are creative – we are Louisiana. This diversity and creativity is what Swamp Lily Review wishes to celebrate and publish in two issues per year: what sets Louisiana apart from the rest of the U.S., and what makes us a part of this country."
We wanted an online site where writers of all experiences felt welcome as long as they had good work to offer. Starting out regional, we hoped, and still do hope, to showcase Louisiana writers and visual artists. We have expanded, though, to include work from writers everywhere.
What was the learning curve like? How much time does it take to create two issues a year? Have your roles as publishers affected your work as artists?
Jess: I'll be the first to admit, Jan does all the work. She created our website. When I moved to Oklahoma for sixteen months, she became the first reader on top of everything else she does. She really is Swamp Lily Review. She put a lot of effort into learning how to make SLR look professional.
I had a problem learning how to respond to those who submitted to us. Sometimes they'd have a beautiful poem that was ruined by one stanza. Or they'd send a short story that missed the mark because they didn't delve deep enough. I have a bad habit of wanting to critique or go into detail in my rejections. Being a writer with my own share of rejections, I definitely identify with everyone who submits. I can visualize them waiting for a reply and how they must feel if and when we reject them. I hate rejecting anyone. The only time I get frustrated is when they don't read our guidelines–and it's very obvious when they don't. As an artist, I always study guidelines and read samples of what other magazines publish. As a publisher, I'm learning to identify with other publishers.
Jan: Oh, the learning curve! It's still on the rise; at least, I hope it is. At first, for me, it was learning how to put together the website physically so it looked professional and attractive. That took a long time for someone who had never even tried such a thing. I learn new ways to present the site with every issue. However, the best thing I've learned is to keep it simple and showcase the work itself. Deciding what to publish from the stories, poems, and visual art submitted is a developing art in itself and a balance of respect for submitters and submissions and what is and isn't right for SLR—a humbling task.
I've had fun, too, with a submitted story or book review that needed some tweaking and editing to make it publishable. Editing is a delicate dance between editor and writer, and I had the good fortune of working with two receptive reviewers for the last issue of Swamp Lily, writers who knew when to yield to my judgment and when to stand their ground.
If my writing has been affected by the role as editor, I think it's made me more aware of what sort of stories are being told and poems are being written now. My style is often not "in step"—which isn't bad, just challenging. I also have a better sense of how my work is being viewed on the receiving end when I submit.
Knowing what you know now, would you do anything differently?
Jan: I don't think I would. We did what we had to, just blundering ahead with our eyes on the prize, hope as our guide.
Jess: I wouldn't change a thing. Well, maybe I'd learn how to create a website. That might come in handy.
What goals–and dreams–do you have for SLR now?
Jan: My goals are to get better as an editor and a user of websites in general. For Swamp Lily I dream of nominating an author for a Pushcart Prize. I'd love to see more fiction, creative nonfiction, and book reviews. Side note: I've been shocked to find out many authors don't know what book reviews are. We get unsolicited books, queries about reviewing authors' books for them, or offers to send reviews of their books, i.e., they think we will publicize their work.
Jess: I'd like to see SLR grow–get bigger and better. We've yet to receive any creative nonfiction so I'd definitely love to receive some great stories. Your own story, Leslie, "The Damages," read so much like creative non-fiction to me, I would have argued it was true. That's exactly what I'd like to see in creative non-fiction submissions: true stories that tug at the reader's heart, teach them something and stay in their memory for months and years to come, stories that leave a trace of sadness behind, but also an understanding that there could be no other resolution or outcome. But on the flipside, I love to laugh too!
What are your thoughts on the relative merits/disadvantages of print vs electronic reviews? Electronic versus print publishing in general?
I have a novella out now as a digital book. Breaks my heart that I can't hold it in my hands in print form, but electronic everything is here to stay whether I like it or not, so I'm jumping on board. There are a lot of opportunities in the so-called e-world. Sadly, I have writer friends who have given up their writing because of how the publishing world has changed. I hate that for them. I don't understand most of what's happening in this electronic age. I'm certainly not where I can format my own ebook, or take on SLR if Jan ever walked away from it. I have a tenuous hold on my writing future. I'm hanging on though… and having fun.
I hope your readers will connect with me on Twitter @jessyferguson, on Facebook, LinkedIn and Pinterest. We can all encourage each other.
Jan: Electronic publishing has the merit of being a new, wide-open medium where anyone can publish, which is also its disadvantage. But it isn't a much different experience from walking into a bookstore whose shelves are crammed with books and magazines and sorting through the mass for something you like. The expense of paper publication is off-putting and would make publishing a little journal like ours prohibitive. On the other hand, I do, like Jess, love holding a hard copy book or magazine in my hands. We live in a world where we can access our reading material on our home computers and go out to a library or bookstore. What's not to like? I leave wiser, more experienced writers to comment on the effect of electronic publishing on authors' rights and royalties.
Leslie Schultz in a poet, fiction writer, and photographer who lives in Northfield, Minnesota. She has published two middle-grade fiction novels, The Howling Vowels (2011) and And Sometimes Y (2013), about a profoundly gifted, fun-loving, homeschooled girl and her friends; the second book was co-authored with her homeschooled teenaged daughter, J.J.M. Braulick. She has also co-authored A Pocket Guide to Labyrinths (2001), now in its fifth printing. Schultz blogs on a variety of topics under the umbrella of Art + Life, and she'd love it if you visited her website at www.winonamedia.net.