"Beauty That Uplifts and Beauty That Hurts and Beauty That Haunts." A Chat With the Editors of Hypertext
"Beauty That Uplifts and Beauty That Hurts and Beauty That Haunts." A Chat With the Editors of Hypertext


Christine Rice is the editor of Hypertext, an online magazine started in 2010. Since launching, Hypertext has maintained a feeling of anything-goes, or as the magazine's About page says, "It's evolving. It's not perfect. And we hope it stays that way." Hypertext publishes fiction, essays, and interviews, and the editors also seek serial fiction, graphic novels, and editorial cartoons, as long as the writing features unique and authentic voices. We recently spoke with Rice and fiction editor Chelsea Laine Wells about Hypertext's history and future (the first print issue) and the editors' approach to reading and writing.
Interview by Lori Barrett
Tell us about Hypertext. How did the journal get its name? Does Hypertext have a specific voice?
Christine Rice: About six years ago, when I first started kicking around the idea of launching an online magazine, I envisioned it as a space where literature and art and film and food lovers could go to view live-streaming coverage of events, find news about writers and publications, promote gallery openings, and new restaurants. That was, of course, too ambitious and wholly unrealistic (with no budget)! But the idea of hypertext--as a space where disparate ideas could be linked resonated with me. As we jumped feet first into the day-to-day reality of publishing, I realized I had to rein things in. Way, way in. Eventually, Hypertext Magazine evolved into a space where we promote writers and publishers and visual artists (especially indie writers and publishers), and where readers can find author interviews, novel excerpts, and emerging voices.
The word hypertext has the added benefit of suggesting a frenetic pace. And that's how the publishing industry feels to me right now. It's dynamic. There are so many amazing books that don't see the readership they should (while books by celebrities get huge advances and ridiculous amounts of press). So in a small way, I wanted Hypertext to help balance the scales. There are so many fine writers whose work you might not know unless you're part of the lit scene. The internet is a very democratic place to promote writers we admire.
Surprisingly, my hosting service statistics tell me that we get about 10,000 unique viewers per month. And those readers visit an average of 3 pages and spend about 30 minutes on the site. And that is all organic. We've paid for no advertising.
As far as a specific voice … We're really looking for unique and authentic voices, believable characters, fiercely written work. The writers who have been published on our site approach the page with a sense that their story must be told. We have so many different voices on the site--from established writers to writers just starting out.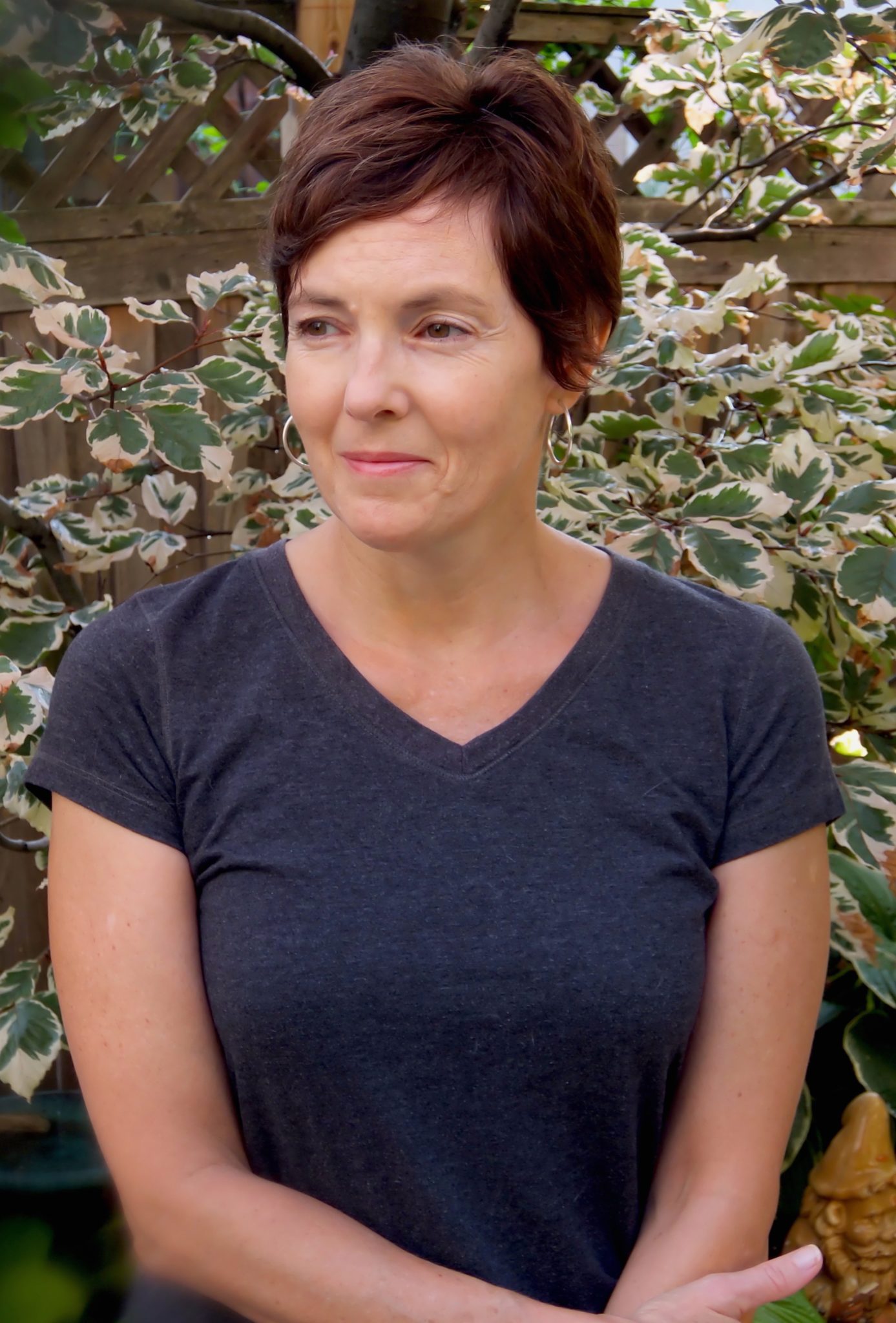 We're really looking for unique and authentic voices, believable characters, fiercely written work.
Chelsea Laine Wells: As fiction editor what I'm looking for above all else are affecting moments of beauty and/or discomfort, and if I'm not finding those and being struck by them, then I'm not apt to take the piece. If I do find those affecting moments, I'll work with an author as much as is needed if there is editing to be done. So those scenes, those characters, those emotional moments that ring with you in both good and bad ways--or both--that's what our authors have in common. They are leaping off the page in undeniable ways.
I'm from Chicago, as are you. I've noticed on the website that there are a lot of names familiar to me from Chicago's live lit scene: Ben Tanzer, Megan Stielstra, Christine Sneed. Do you consider Hypertext to be Chicago voice?
CR: I think Hypertext started out promoting Chicago authors but we quickly opened that up. That said, there are so many incredible Chicago voices that we could probably publish interviews or excerpts or short stories or essays from Chicago authors 365 days a year. We naturally gravitate to Chicago-area writers because we know their work.
Speaking of Megan Stielstra, as I was getting to know your magazine I read her "An Essay About Essays" and felt the urge to stand up and cheer at her rant about what's happening to the teaching of writing in our testing-obsessed education system. Are there other essays or stories on your site that made you want to stand up and cheer when you read them?
CR: That's great to hear. Megan would probably get up and cheer with you! That's a tough question. That's like asking which of my kids I like best. I'm not sure I have a favorite. They're all so unique. How's that?
CLW: I'm going to take this bait but instead of naming specific pieces I like best, I'm going to talk about how much I love it when we make a lasting connection with writers. I think that's the best part of running a lit mag that publishes writers at all levels of experience and from all scenes--the connections you form, the way you expand your own understanding of the writing that exists out there today, and the way you link network to network so the universe keeps expanding. To that end, the pieces published by writers who I met via submission and am now close with, and the pieces that led to a score of other submissions from the writer's friends--those pieces are especially precious to me.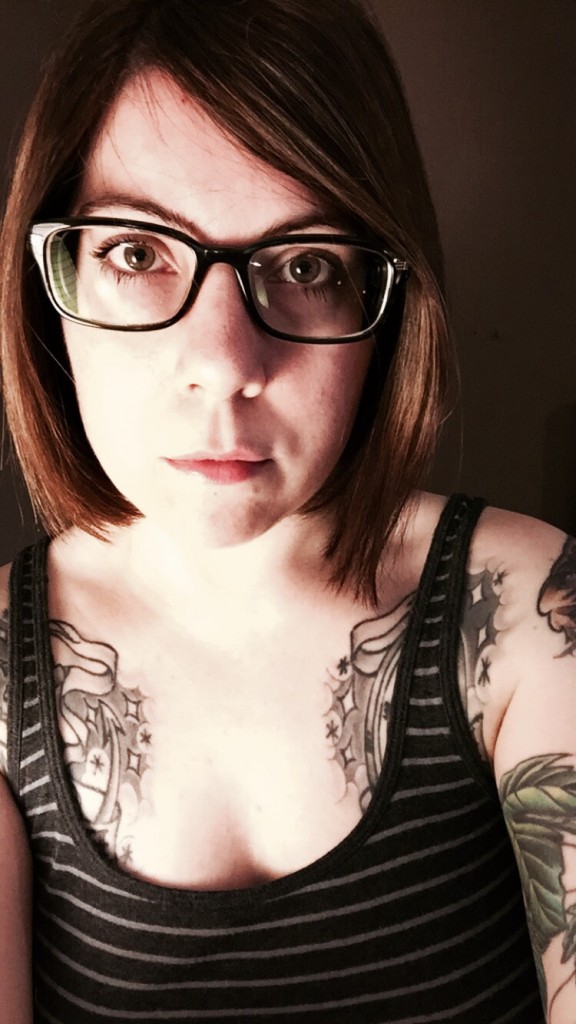 I love it when we make a lasting connection with writers. I think that's the best part of running a lit mag...
Is this sentiment about essays connected to the work Hypertext does with high-school writers? Tell us about the high-school workshops.
CR: Having kids who are currently in school (college and middle school), I do see firsthand the ridiculous restrictions put on the essay. This isn't because teachers don't know what a solid, curious, lively essay is, but because they are forced to teach to the test. Testing in the U. S. is big business. A lot of people are employed by testing services. A lot of lobbying happens on behalf of those companies. A lot of money goes to "successful" schools. It's a very complex issue.
When we open up submissions for the High School Writers Contest at Hypertext, we're not looking for one of those essays kids have to write for the SAT or ACT. We want curious essays that sound like a teenager. We want to know what teens are thinking. We are not looking for a perfect essay (whatever that is). We love to read essays or short stories with strong voices, that are clearly seen, that reach beyond the cliche, that touch us in some profound way.
When we teach high school workshops at Hypertext Studio, we ask kids, "What's taking your attention?" We don't give prompts or restrict them in any way. We don't censor them. We let them write the way they speak, using their own language. And all of this is based on John Schultz's Story Workshop approach to the teaching of writing. It's a flexible way to teach elementary, middle-school, and high school students (and of course we teach adults too). The Story Workshop approach has been around for 50 years in the Fiction Writing Department at Columbia College Chicago. It's the approach to the teaching of writing we've found gets students engaged quickly and deeply. There's no "one-size fits all" way to teach the arts. All approaches should be flexible. That's what we strive to achieve. Everyone who teaches at Hypertext Studio has over 15 years of college teaching experience.
And Chelsea has introduced this approach into the public schools in Texas. She's working with high school students and seeing incredible results from kids who might be disinterested or disengaged from the learning process. Actually, the approach is being used all over the United States by alums of the Columbia College Fiction Writing Department.
Writing is such a multi-faceted discipline. Why can't there be multi-faceted approaches?
CLW: Working with teenage writers, this is the most important part of my life. Chris and I together with a multitude of other amazing teachers and writers helped judge the Columbia College Chicago Young Authors Contest for years--something like seven consecutive years--so it seemed like a natural progression to bring this to Hypertext. I think Chris and I both have a particular affinity for the writing of teenagers--the way they are genuine and raw and intense and honest in ways that sometimes adult writers don't or can't achieve. I experience this in my class every day. Story Workshop encourages the writer to delve deeply into the emotional significance of a piece--what's at stake here, what's at risk--and teenage writers respond beautifully to this because they are sort of naturally immersed in emotion. It's a mercurial time of life, and they draw from that. Teaching teenagers to access and harness this emotion, shape it on the page, use it to power the story forward and hook the reader, it's such important meaningful work, and the results are astounding. Those affecting moments I mentioned before, they are at the heart of the best work my students produce. Consistently when I show someone a piece written in my class the response is, A KID wrote that? But it's not surprising at all to me. If we instruct them holistically, from a place of inspiration and voice rather than restriction and task-based process, the idea of writing opens up. To that end, a group of teachers (who I taught with when I was an English teacher) and I have developed and continue to develop a process of teaching of analytical writing that works beautifully on the standardized tests but is based on emotion and personal connection to the writing. And we are very successful with it. More and more we're looking at ways to weave relevant components of Story Workshop and creative writing into the traditional English curriculum. I am beyond lucky to get to help create this bridge.
What is the relationship between Hypertext and Hypernova Lit?
CLW: Hypernova Lit is my endeavor, and incredibly important to me. I've been teaching and working as a librarian in high schools for four years now, and prior to that I served as a judge for the CCC's Young Authors contest. So I've enjoyed a connection to teenagers and their writing for quite some time. Last year I started a creative writing club called the TJ Wordsmiths as the librarian at Thomas Jefferson High School in Dallas. Working closely with the kids on their writing and sharing that experience with them was incredibly meaningful and eye-opening to me--eye-opening in a sense of which direction I wanted my life to go. That was also the year of our first Hypertext High School Writers Contest, and the caliber of entries we got was astounding. So, surrounded by all this work and all this teenage brilliance, I decided to create my own platform for them and for teenagers anywhere. Now I'm teaching two sections of creative writing at Bryan Adams High School and, among other things, I'm grooming my kids specifically for the process of polishing a work to a level appropriate for submission and then going through the formal submission process via Hypernova. So the connection between Hypernova and Hypertext, besides the fact that both involve me, is that both sites boast a variety of tones and voices.
Can you describe Columbia College Chicago's Story Workshop approach, and how it comes into play when choosing writing for Hypertext?
CLW: I went into this a little bit above as far as the emotional component of effective writing and how this method guides writers to access emotion. Here's my breakdown as a student of Story Workshop and a teacher of Story Workshop: writers are guided to create effective work based on their own voice and inspiration and powered by emotion, sensory elements, strong place, character interaction and development, and a clear, compelling plot arc. This is achieved through strong, deliberate seeing in the mind at all stages of the writing process--conceptualization of the story, development of the story, writing, reading aloud, and revising. If you see what you're writing strongly in your mind then it comes out clearly on the page. As far as choosing work for Hypertext, I think we're responding naturally to what the Workshop taught us to emphasize as writers and teachers: beautiful affecting moments that pull together emotional and sensory elements.
CR: John Schultz brought his innovative approach to Columbia College Chicago 50 years ago. It celebrates the student's individual voice--no matter what the student's background. It teaches a student to trust her own voice, to become her own editor, to develop organic scenes, story structure, and plot.
For me and for many writers and artists, Story Workshop was why we chose to study at CCC. It's an alternative approach, for sure. Especially now, with so many students who learn differently, it gives teachers tools to challenge every student, at any level (even in classes with wildly different skill levels), while keeping the demand high.
Columbia College Chicago was always different: a vibrant, energetic place filled with working artists hell bent on shaking things up. We prided ourselves on approaching learning differently than Loyola or DePaul or Northwestern. We were a dynamic mix of working artists and academics with a great deal of respect for one another and for our fellow institutions. Sadly, that spirit has been marginalized over the past decade. I'm hopeful that more reasonable heads will prevail.
Do you solicit work or rely on submissions?
CR: We do both--for our online content and for our upcoming print issue. The online magazine is 99% unsolicited.
CLW: I will shamelessly tell any writer I admire to send work to Hypertext. I'll Facebook message anyone. But mostly the site is unsolicited subs. I've been soliciting some work for the print issue because there are certain voices we want represented. I'm really looking at it in a strategic way--building it to represent a broad spectrum of voices and tones and experiments with form. Also I want shorter work than we sometimes get for the site so we can include as many pieces as possible. I had some writers that I immediately turned to for a specific work. But we've also gotten submissions through the site for the print issue that I snapped up immediately.
Is there anything you see too frequently? Any type of writing you'd like to see more of?
CLW: I would love to see more experiments with form--list stories, letters or scripts, unexpected forms along the lines of Ilana Masad's "At a Glance," which was a dark parody of a pamphlet that employed interactive links. After Ilana submitted "At a Glance" to us, she told me it was one of those pieces she had a hard time placing because it was so different. That's what I want! I want your red-headed stepchildren pieces, the ones that don't seem to fit anywhere. Try them at Hypertext. I would also love to see more flash--a few pieces of flash sent in as one submission. We published a set of short pieces by Guinotte Wise a while back that I loved and we have a set upcoming by Brian Alan Ellis. I love the cleanliness and immediacy of flash and it allows us to put up more than one piece by the same author, which is nice. We also need more creative nonfiction! Hypertext is light on essays.
What prompted the decision to produce this first print issue?
CLW: It was Chris's idea! And I loved it. I think there's something really meaningful and important about creating a physical representation of what we've been working so hard at and what we believe in so fiercely, and I think it's a particular honor to a writer to say, Your work is so beautiful we want to immortalize it in print. It's so special to own a book where your piece is carefully laid out and ordered within a collection of handpicked work. Not to denigrate the site--being published online is its own kind of wonderful because of the accessibility.
Will there be any difference between the print issue and what you publish online?
CLW: I think the main deliberate difference will be length. We've published some pretty long works on the site, and we'll have a few longish ones in the print issue, but I'm definitely aiming for shorter lengths. Aside from that, I'm looking for beauty that uplifts and beauty that hurts and beauty that haunts. This print issue will be something else. I can see it shaping already, and it's powerful.
Lori Barrett is a freelance writer and editor who has written for the Wall Street Journal on hard-hitting topics like custom-stuffed pillows, dog-food delivery services, and luxury horse ranches for sale. She's also contributed to Time Out Chicago, Chicago Magazine, Notre Dame magazine, and had a short story published in New Horizons, the journal of the British Fantasy Society. She recently completed her MFA in creative writing from Chatham University in Pittsburgh.